The MCM Driver's Ed class is full and we will no longer be taking any more applications.

Help NHS raise funds for next year by getting rid of unwanted clothing and linens. See the attached flyer for information.

The Plant Science class got to tour County Line Nursery to learn more about the horticulture industry and to order plants for the school's landscaping.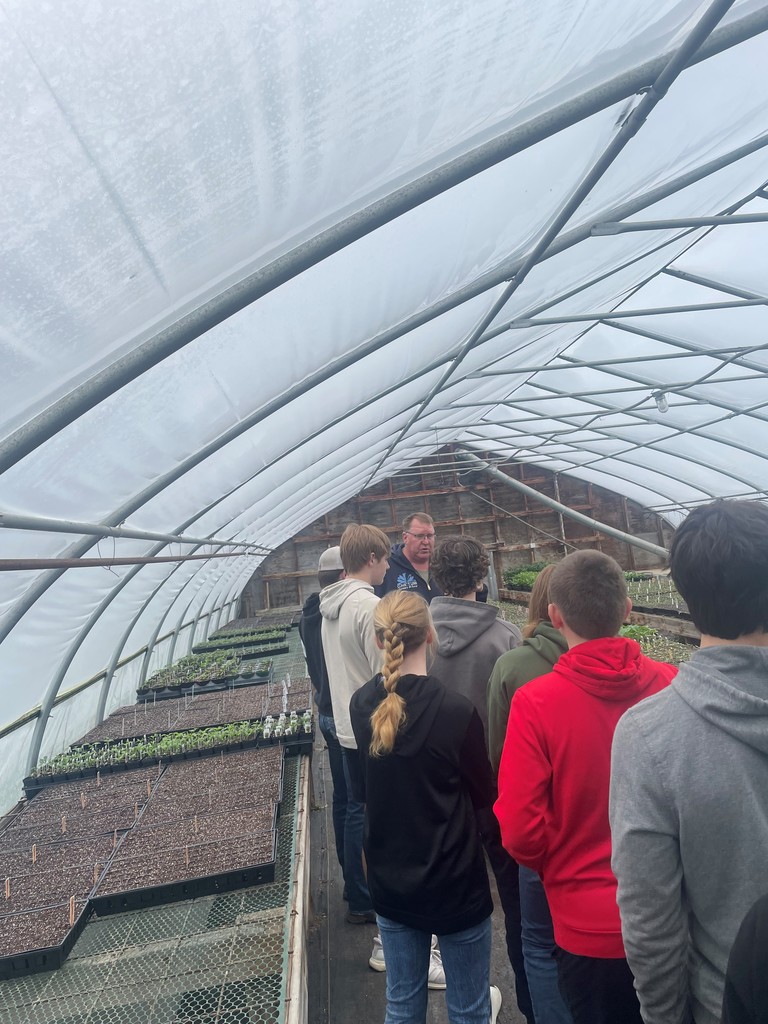 The High School Band and Choir did a wonderful job representing Montrose at the Harrisburg Large group contest on Wednesday!

Our JH Track Meet scheduled for tomorrow at Howard has been cancelled.


4th grade enjoying their time in Makerspace!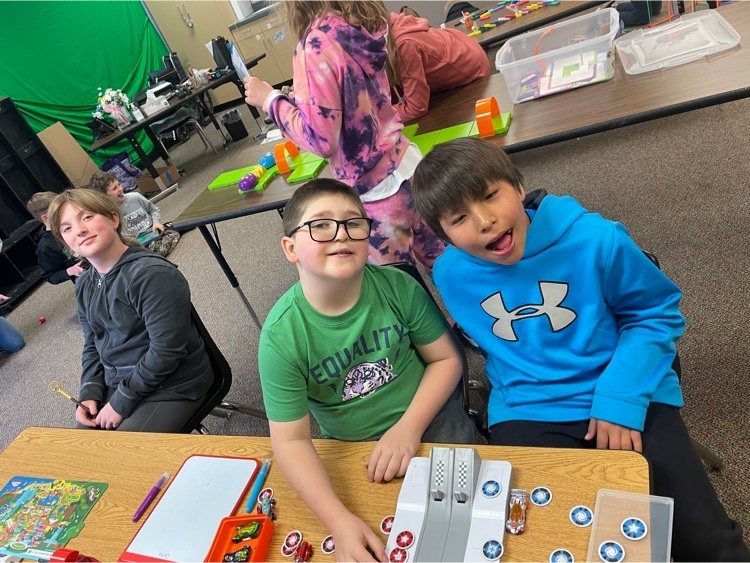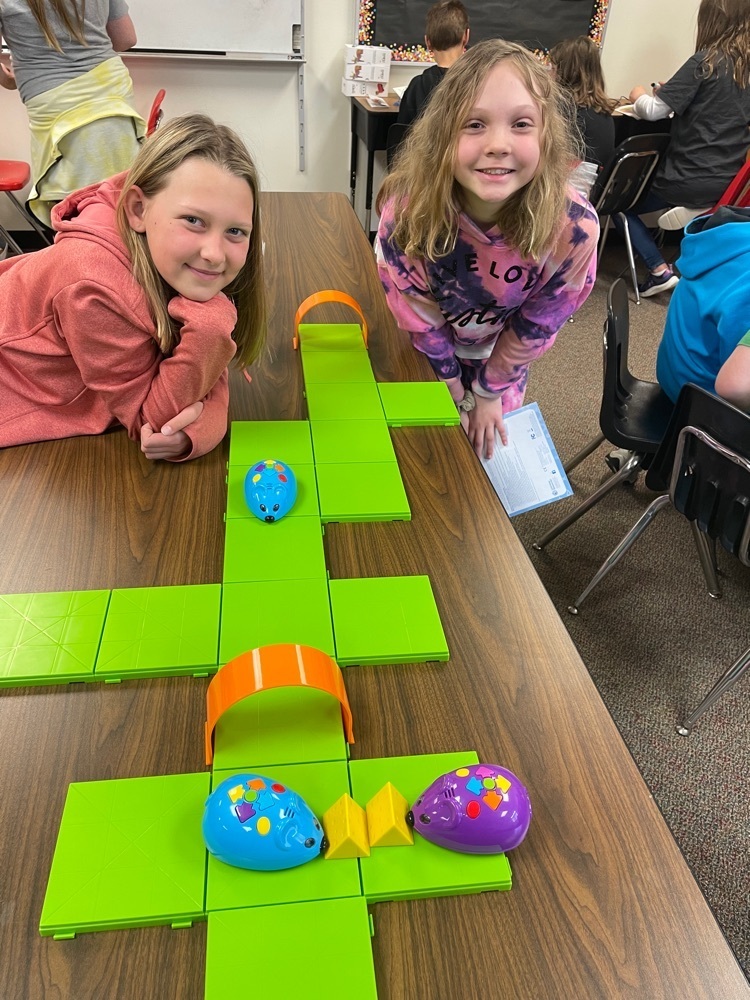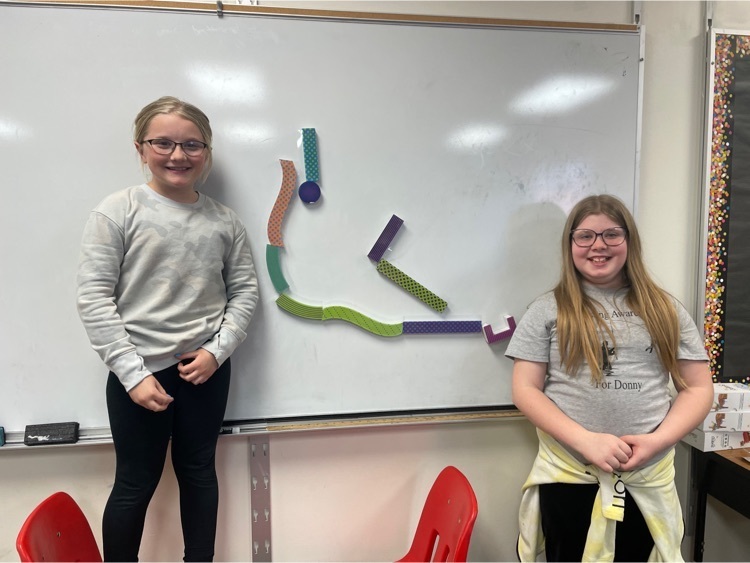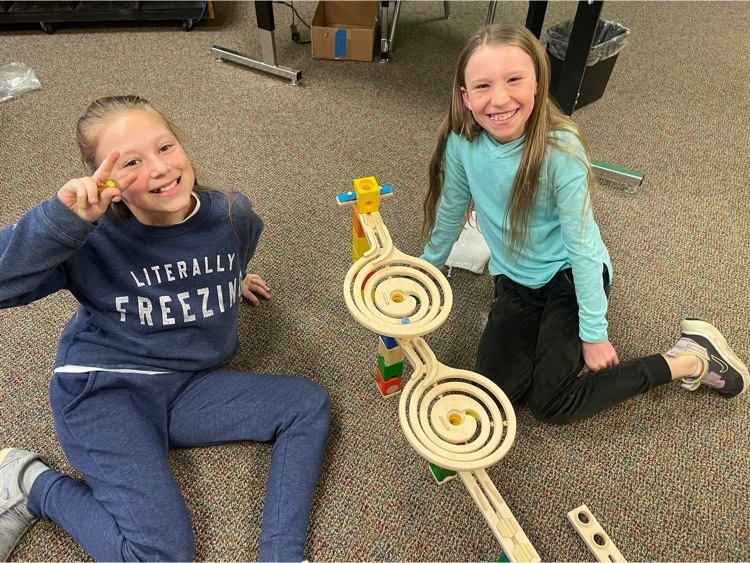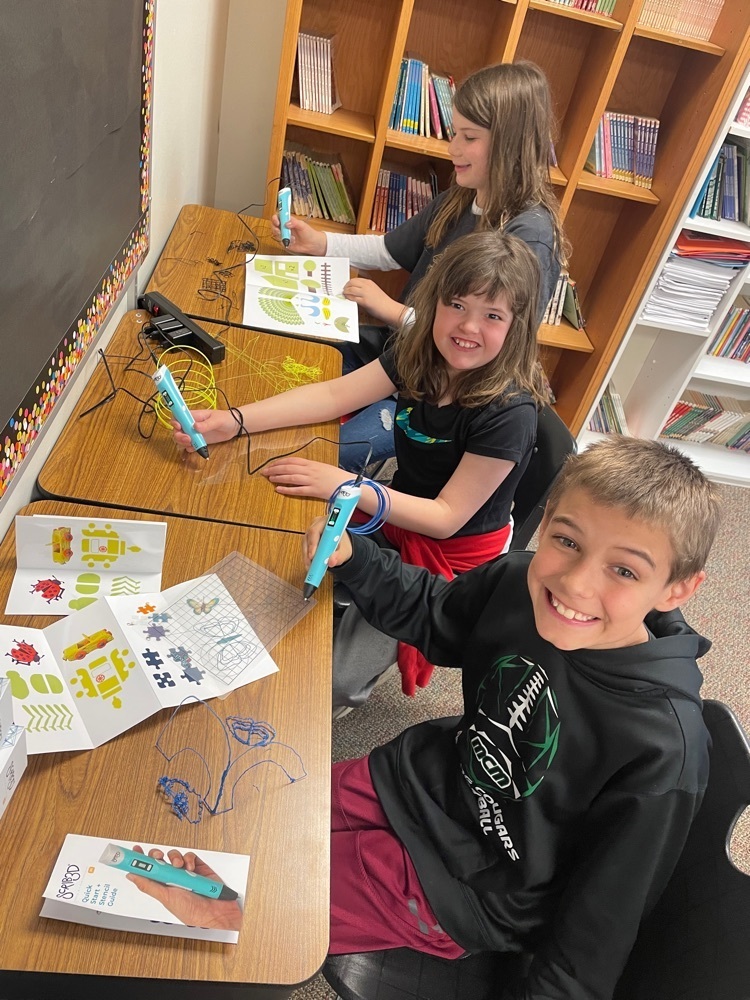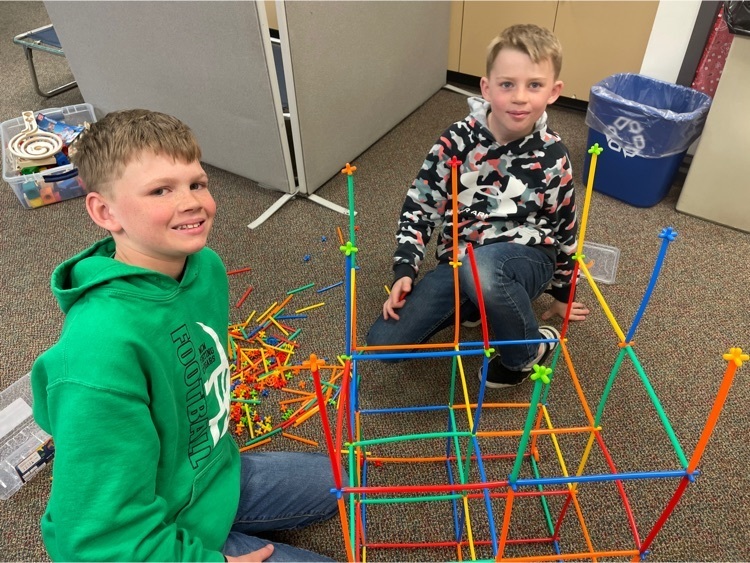 Today's HS Track Meet at Freeman has been cancelled.

Flandreau's Varsity Golf Tournament, scheduled for tomorrow, has been postponed. Chester's Varsity Golf Tournament, scheduled for Friday, has been cancelled.

The JH track meet scheduled for Friday April 21st in Bridgewater has been postponed due to the weather. Details on a possible make-up date will be announced at a later time.
"Wilder than a rodeo, funnier than a circus!" Bring the whole family as you watch your friends & family ride real, live donkeys! Members of the Montrose Student Council, NHS, and student body will be competing in the Donkey Basketball games on Saturday, April 29th at 7:00 pm at the Canistota Gym. The advance ticket price is $7 otherwise $10 at the door. If you would like to purchase advance tickets, the form and payment can be dropped off by Friday, April 21st. Please make checks payable to "Canistota Sport Day". We do also have a limited number of "Free Kid's Admission" tickets for kids under the age of 5. Please contact Miss Kruse if you have questions or would like a "Free Kid's Admission" ticket!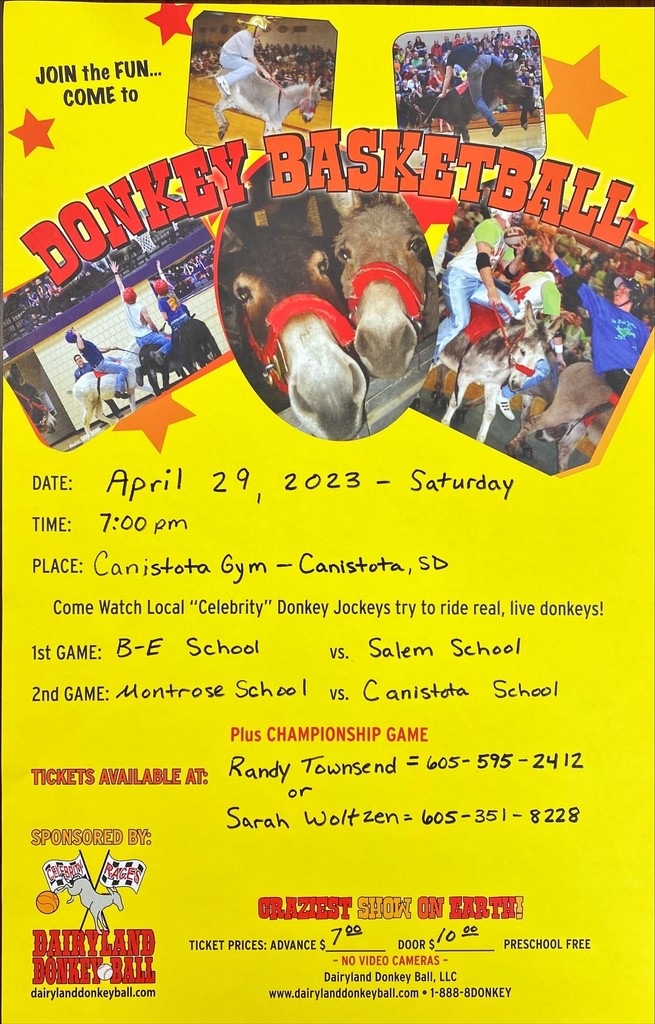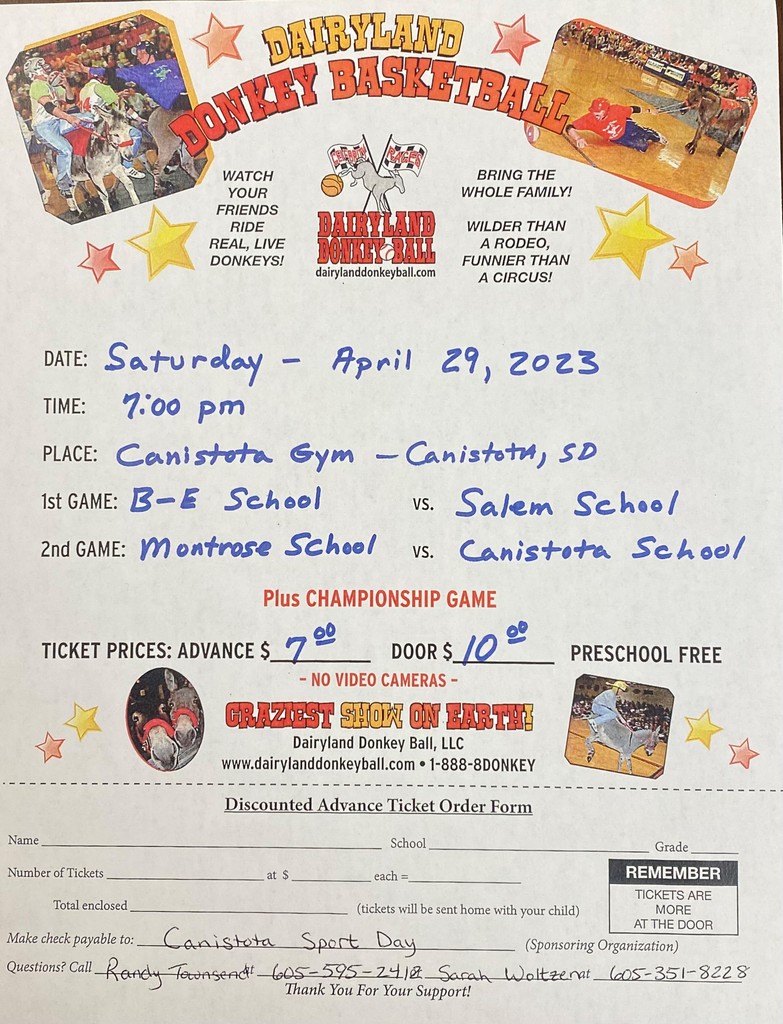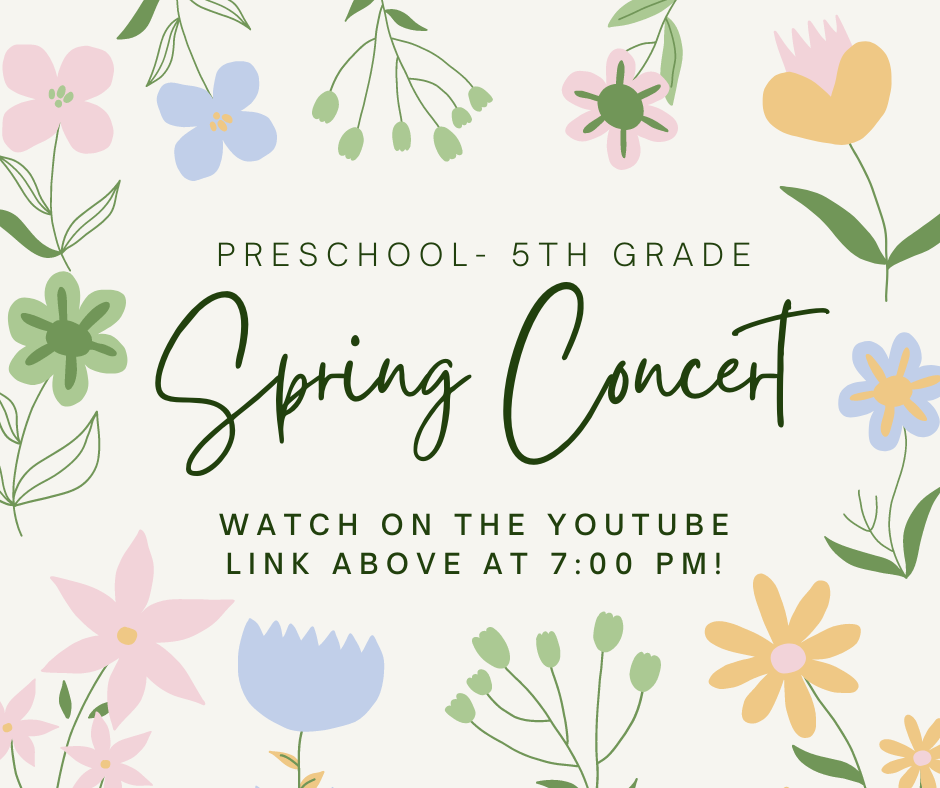 6th Grade STEM class designed and tested various paper airplanes. These were the finalists for "Distance" and "Time in the Air". Winner of the Distance competition was Cody. Winner for Time was Zach.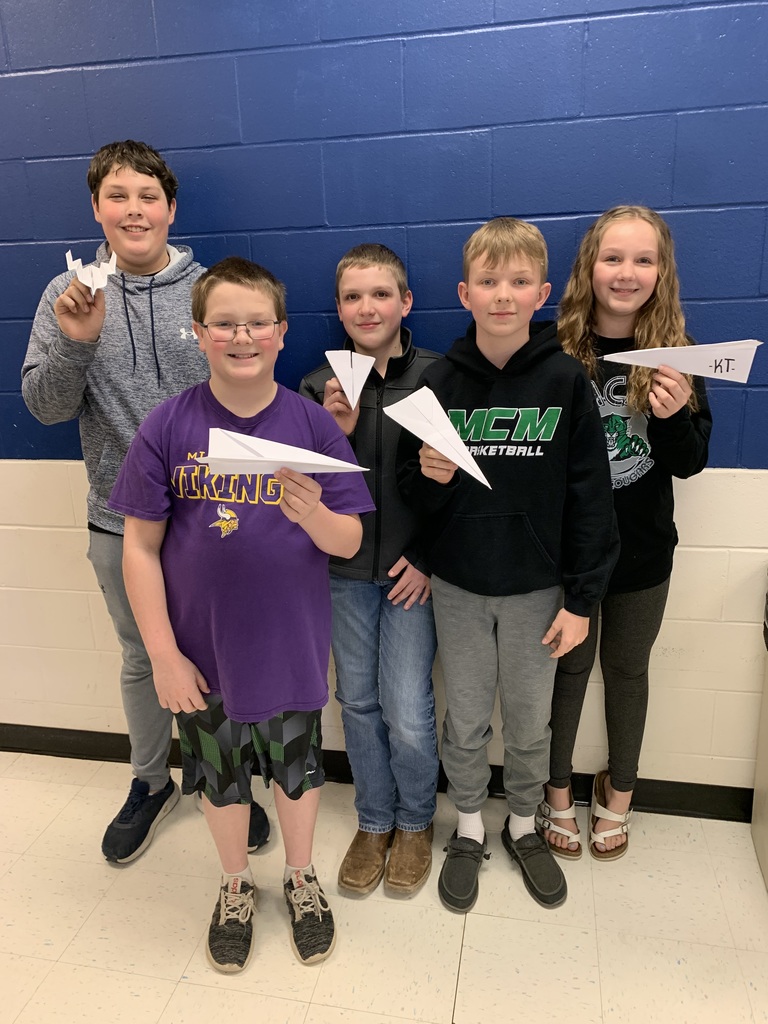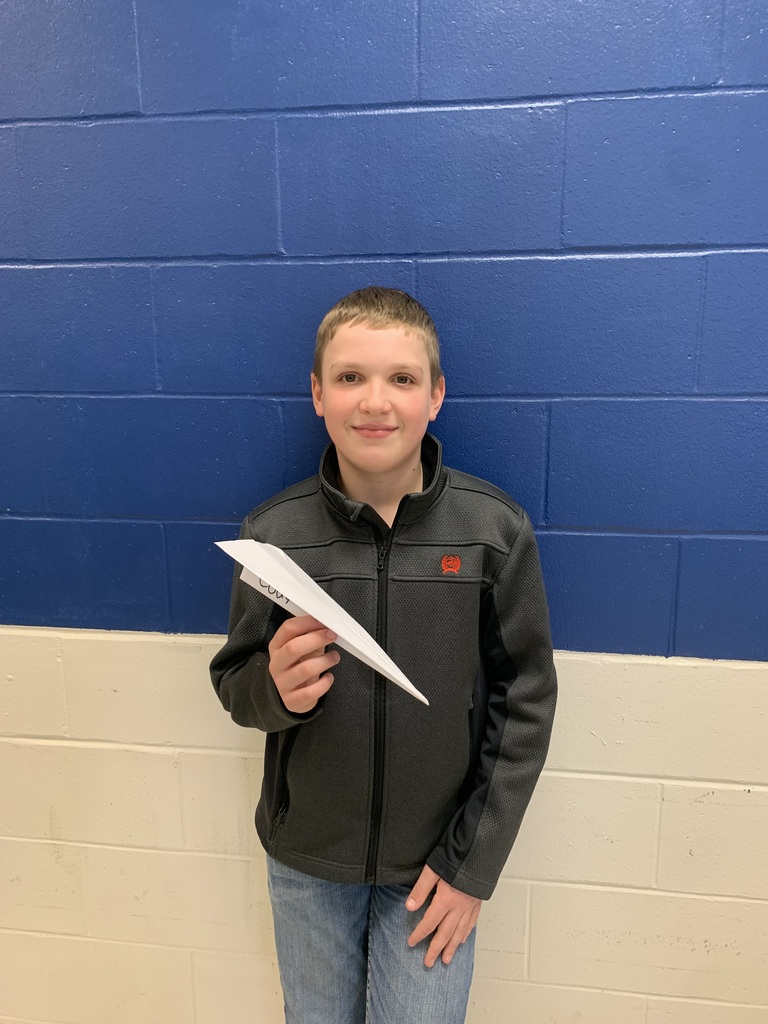 Its that time of the year again! We are now taking orders for the 2022-2023 school yearbook. To ensure you get a copy be sure to place an order! Go to the link below create an account and place your order today! Cost is $36 per yearbook. If you have questions contact Mrs. Peterson
https://www.shop.memorybook.com/school/221541montroseschool/
School Code: 221541

Two wonderful nights of music! Join us!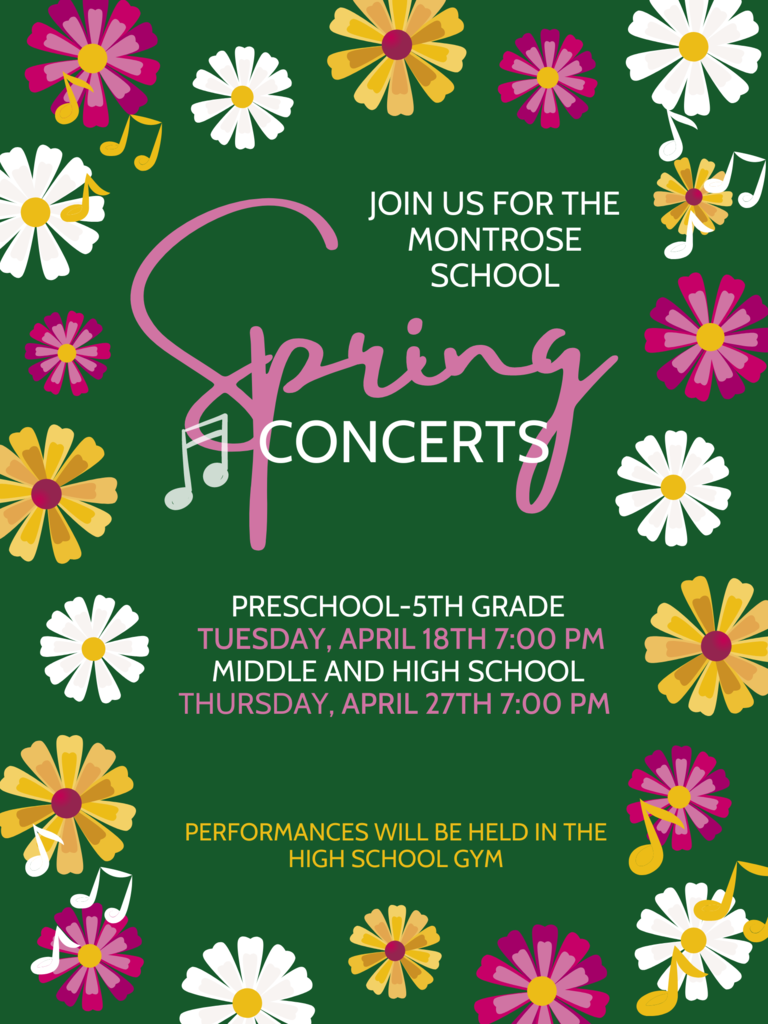 The 3rd graders had a fun challenge designing and engineering rubberband cars!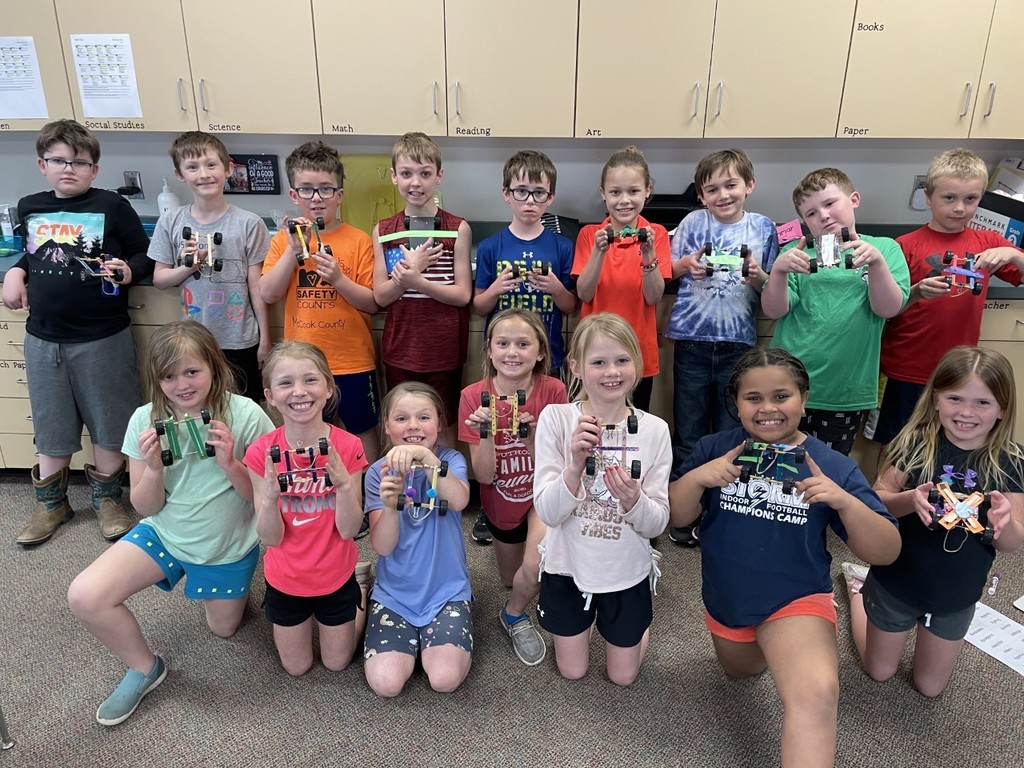 Bio II hard at work studying fibers during our Forensics unit.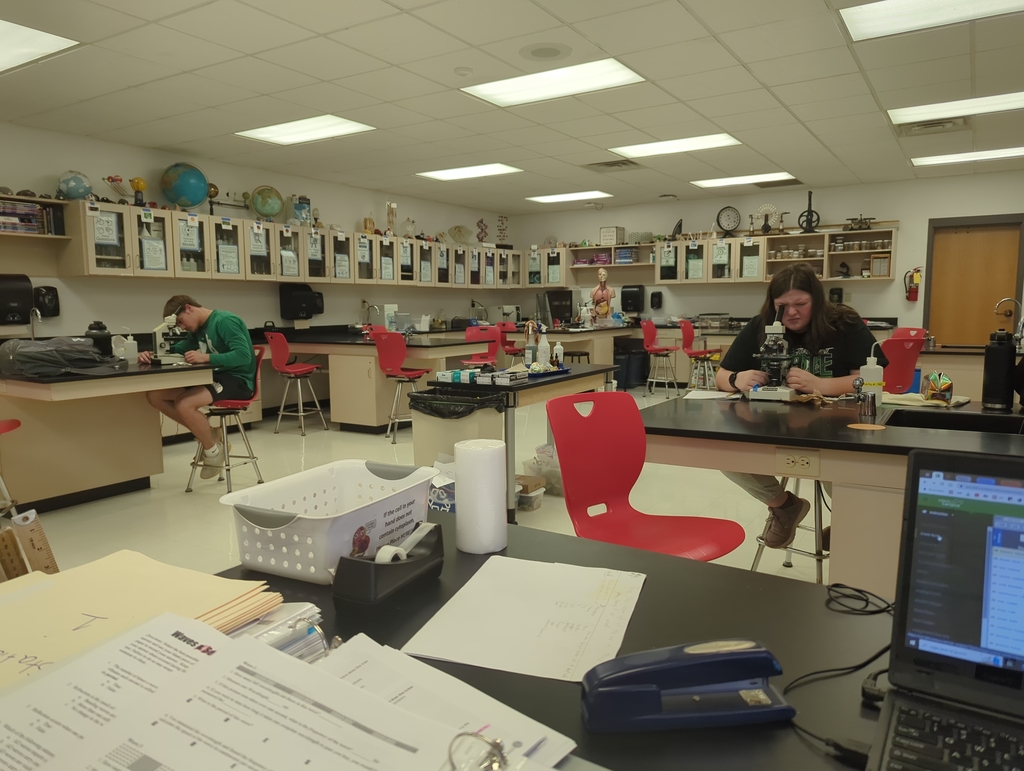 The Plant Science class presented their Landscape Proposals to the school board on Monday night. They learned about principles of landscape design, how to research plants, and how to create a scale drawing to complete this project. The next step will be purchasing the plant material, which will be paid with a grant Montrose FFA received.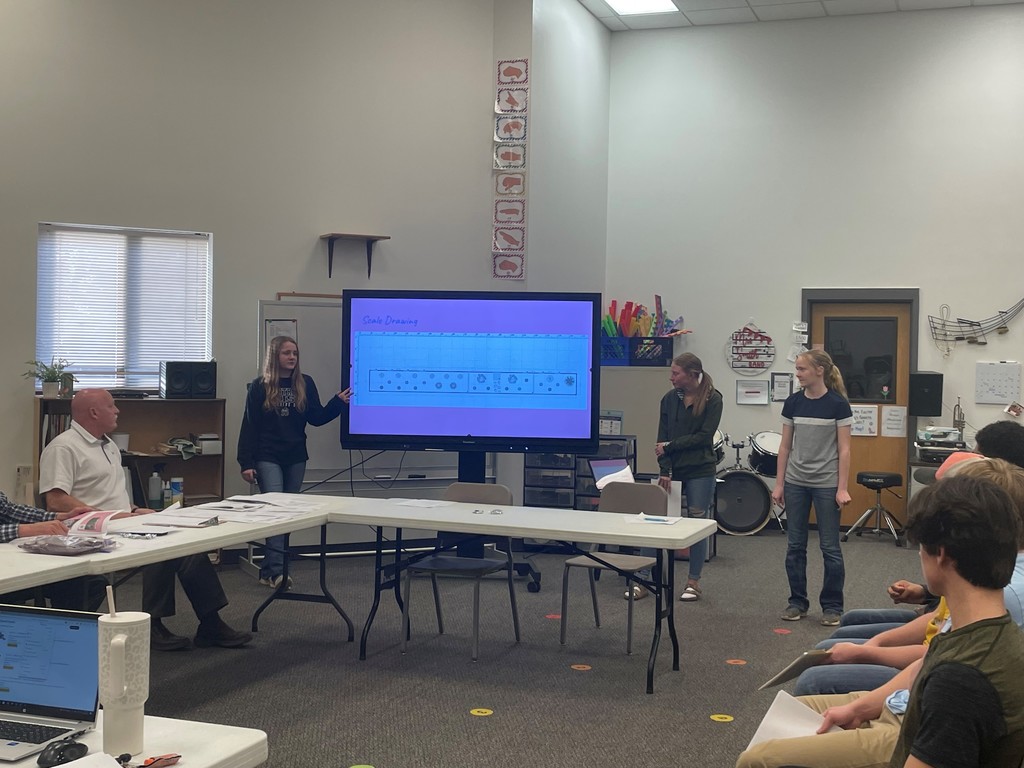 7th Grade Ag class learned about Swine Breeds and created their own pig based off their breed research.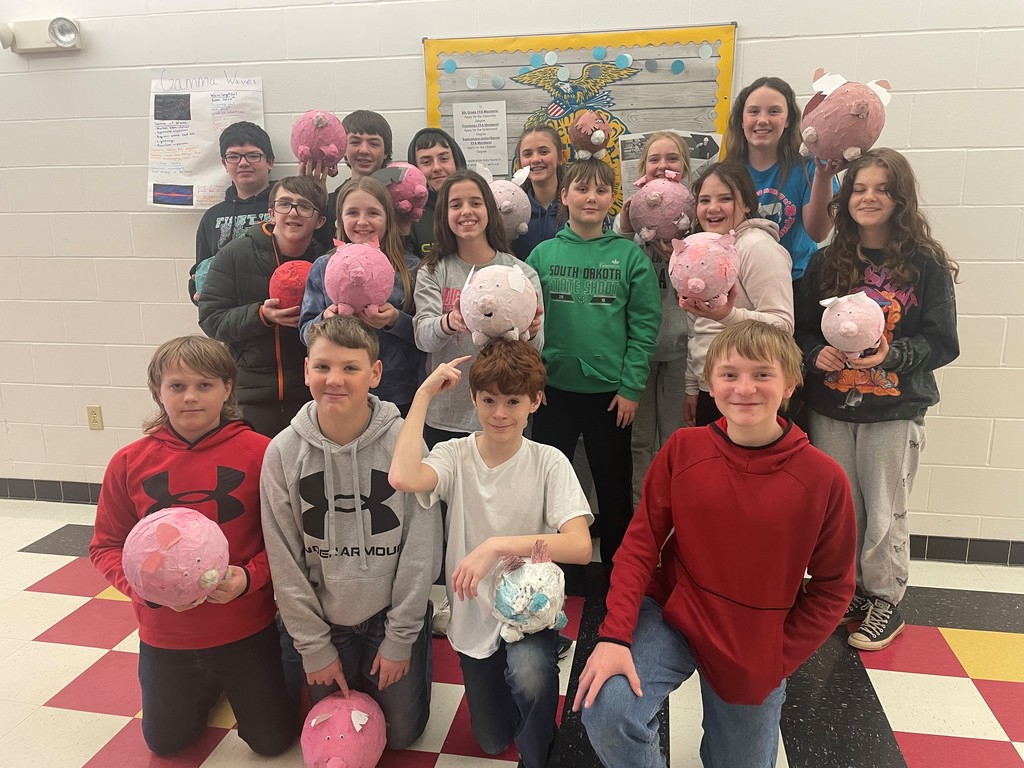 The JH (at Sioux Valley) and HS (at Garretson) golf tournaments scheduled for Tuesday, April 11, have been cancelled.